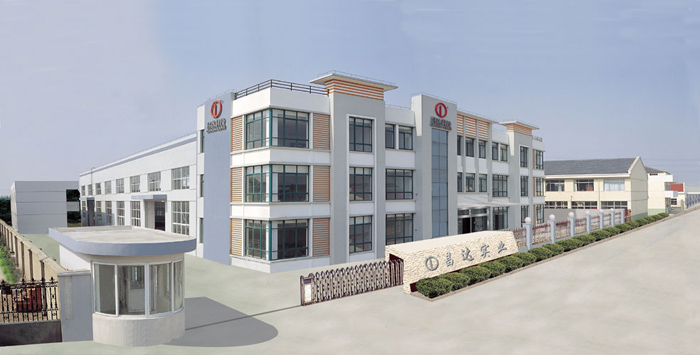 Changda Industry is one of the leading suppliers of extrusion equipment and products for the production of
1. Pipe
2. Profile
3. Sheet/Plate
4. Strip
5. Wood-plastic composites (WPC)
6. Rubber hose
Changda Industry's offers quality spare parts for the 9 Aftermarket.
Zhangjiagang City Changda Industry Co.,Ltd is a backbone enterprise which professionally manufacturers series of plastics machinery, rubber machinery, plastic products and rubber products. Changda Industry always follows the managing idea" High quality product Star-grade Service".
In recent years, the enterprise has gone on absorbing and digesting foreign advanced technology to strengthen and raise the scientific and technological contain of the products, Changda Industry cooperates the science and technology research institutes to develop the production Line of double-wall large-diameter wrapped pipe .the production line of wood-plastics type special-shaped extruding and the production line of super-high polymer polyethylene tubing which fills the gap of our country. Its main products series high-speed mixer; PVC pipe extrusion line, profile extrusion line, pelletizing line, PP-R green pipe production line, HDPE silicon-core pipe production line, dryer, feeder, crusher, model-temperature controller and other plastics machinery which can take the places of foreign products. Now the products of the company are sold well all over the country and worldwide. Company Industry has the honor to get the titles of Famous enterprise and Famous product in new century in Jiangsu Province; member unit of China Plastics Processing Association and fixed production enterprise.
Science and technology is limitless and innovation is infinite. In the new century. Changda Industry will provides our customers with more complete, professional and better service to win the prestige and support of our customers